Costa Rica Supermarkets: 2022 Guide Options & Grocery Prices
Whether you live in Costa Rica or are just here for a visit, at some point you are going to end up at a grocery store. If you are researching a visit or a move, it can be a bit intimidating to think about shopping at a supermarket that you are unfamiliar with, not speaking the language and dealing with a foreign currency. This guide aims to answer all your questions regarding grocery shopping in Costa Rica.



How much should I budget for groceries in Costa Rica?
The answer to this question is going to depend on your personal preferences. Typically we tell people to figure on $600 to $800 a month. That might seem like a crazy high number but it's going to depend on how you eat, and what you eat.
What is going to hurt your grocery budget?
Convenience:
If the item is pre-cooked or convenient it's going to cost you more. This is the same back "home" wherever that is or wherever it used to be.
Where you live:
The most popular tourist and expat locations often have higher prices for common goods. Strawberries are a prime example of this, expect to pay more for these near the beach than the central valley.
Agricultural Protectionism and Import Taxes:

In order for a new product, being agricultural or not to be accepted for import to Costa Rica it has to pass through a variety of inspection processes. Each product as an example must be evaluated separately and this of course has a processing cost. While selection continues to grow in Costa Rica, these fees that importers must pay to bring additional products to consumers is responsible for a good percentage of the overall cost of an item. In an effort to protect local producers Costa Rica also has hefty taxes on staples such as rice, milk, chicken, beans, pork, potatoes and onions. While the purpose behind these taxes is admirable it is frustrating to find Costa Rica made products such as beer and dairy products being sold for cheaper in Nicaragua and Panama.
Booze:
No judgment here, but anything alcoholic is going to do a number on your grocery bill at the supermarket. To give you an idea my wife and I typically will go through 2 bottles of wine and 15 beers a month. While we are still figuring out how to choose wine in general and sometimes experiment with pricier bottles for the most part we are buying $10 bottles (nearly the cheapest) When it comes to beer, we are a bit pickier. We enjoy the Bavaria line from the local brand Imperial. These aren't the cheapest but certainly aren't as expensive as some of the imports or specialty micro brews. Figure $1.90 each. As you can see we aren't real big drinkers but do enjoy a beer with a burger or a bottle of wine now and then. This still means that nearly 10% of our grocery budget goes to a relatively small amount of alcohol.
Familiar Brands:
You can find your Doritos, Lays, Snyders brands here in Costa Rica but they are going to cost you more. With the growing number of English speakers re-locating and visiting the country many labels are now in both English and Spanish. This, while helpful to the consumer typically results in a higher purchase price.
How do locals afford groceries?
With the average Costa Rican making $800 to $1200 a month, you may ask yourself how do locals afford groceries at all? The answer to that question is really twofold. First of all, Costa Rica families continue to live together even when their children become adults. This means that in the most traditional examples, multiple income streams are available to foot the bill. The other, and probably most important reason is how locals shop. It is rare that they purchase processed or ready to eat items. The staples in the Costa Rica diet are price controlled. They shop local brands that they are familiar with and buy the "Jack's"version of their snacks as opposed to Doritos'. Your more expensive meats and cheeses are sides as opposed to the entrees of a plate meaning less is needed for a meal.
Tax is Usually Included…..but not always.
13% is the standard sales tax in Costa Rica. While most staple items have all taxes included in their price, other processed items or general merchandise do not. This became especially apparent after the new tax law (VAT) went into place when shopping at the membership store PriceSmart. When we visit these stores we have a budget as we only go once per month, and keeping a running total of our expenditures is how we meet it. The last two times we noticed that our total was off due to sales tax not being included in the list price.
Paying in Dollars or Colones?
One of the most common questions we get is "Will I be charged more if paying for things in Dollars". The answer to this is typically No. Most places accept dollars and will have a posted exchange rate. This exchange rate, especially at the larger retailers, will closely match the rate at the banks if not be the exact number. Local retailers want and need your business so there is no need to worry about being taken advantage off when it comes to the exchange rate.
Quality and Selection:
You will notice a wide range in both quality and selection as you visit local grocery stores. Hopefully that last statement didn't scare you. Quality is a fairly subjective term. Grocery stores in the US reject 25% of their produce before it hits their shelves. This means that every tomato is perfectly ripe and nearly of identical size. While larger retailers in Costa Rica adopt this method it isn't universal across all stores.
Selection is another point of contention. You will find that the retailers and supermarkets with the greatest selection are also typically the most expensive. I had to laugh the last time I visited a supermarket in the United States and there was an entire aisle devoted entirely to milk. You could get milk from just about everything with so many options in flavors and variations that it was overwhelming. AutoMercado is the most well known supermarket in the country with regards to vast selection but you are going to pay for that option as we explore below. We typically limit our trips to AutoMercado unless we need a specific item or are trying to follow an exact recipe we found on Pinterest.
Local Brands vs U.S. Brands:
There are local brands for the equivalent of just about every brand you are familiar with. Unfortunately we have been grocery shopping for so long that we are pre-programmed to seek out our favorites, and this can be punishing to our wallets when abroad. Not only will you typically save money by buying local brands you will be exposed to a variety of things you aren't familiar with that may just become household favorites.

What's different about Supermarkets in Costa Rica?
Almost No 24 Hour markets:
If you have enjoyed the Wal-Mart Super Centers of your area back home you won't find them here. For the most part we roll up the sidewalks at 9 to 10 pm.
Milk on the shelf?
Most of the common brands of milk are shelf stable due to ultra high temperature pasteurization. This was strange to me at first, but now I find it rather convenient. This means that milk can be kept on the shelf for truly extended periods of time. If this isn't something that you are comfortable with it might be a good idea to befriend a local producer and get your supply straight from the source.
Sour cream & Cream cheese:
The taste of these common items are going to be different than what most of you are accustomed to. The sour cream (natilla) for the most part is going to be quite a bit more "liquidy" than your favorite brand at home that kept its shape when you spooned it from the container. Cream cheese is another item that is noticeably different. While Philadelphia brand is available at AutoMercado, Wal-Mart and others  it is going to cost you more. The consistency and taste is slightly different from the local producers but it is excellent, and now we opt for the Dos Pinos brand.
Deposits on Bottles:
While this relates almost exclusively to beer, when you purchase certain types of bottled beer there is a deposit for the glass bottle that must either be paid or empties supplied. Much the same way propane gas is sold, you exchange your cylinder. You will also find these bottles for popular soft drinks such as Coca-Cola and Pepsi. If your soft drink is in a glass bottle it is probably recyclable.
What things should you bring with you?

If you have any kind of special diet you should most certainly try to bring with you those items. Costa Rica is getting better and better all the time with selection but those with certain dietary needs may be disappointed with the choices. If you prefer a special type of salt, or sugar alternatives these would be good choices to also find their way into your suitcase.
Personal Care Items:
Personal Care items are some of the most expensive. This would include makeup, sunscreen, shampoo, skin care, and hair products. We have found that in most cases these items are at least double and in some cases 3x the price of what you can get them for in the States and Canada.
Holiday Favorites and Specialty Items:
You can find a turkey or a Christmas ham but unlike North American retailers that cut these prices drastically during the holidays in an effort to earn your business , you wont find that same mentality in Costa Rica. If your looking for cherry pie filling it is going to be expensive and only available at the largest retailers. In short, if you want something special you are far better off bringing it. This year we attempted to make Chex Mix for Christmas and couldn't find the appropriate cereals, the year before we had a craving for canned cranberry sauce on Thanksgiving and again came up short.
Liquor? Buying Duty Free - Tainted Alcohol
You may or may not have heard in the news in 2019 that there was  "tainted alcohol" being sold in Costa Rica. While true, and a few dozen people were affected by this, it wasn't something that your average expat or tourist would run into. None of these poisonous goods were sold in supermarkets or by reputable local retailers.

Costa Rica Farmers Markets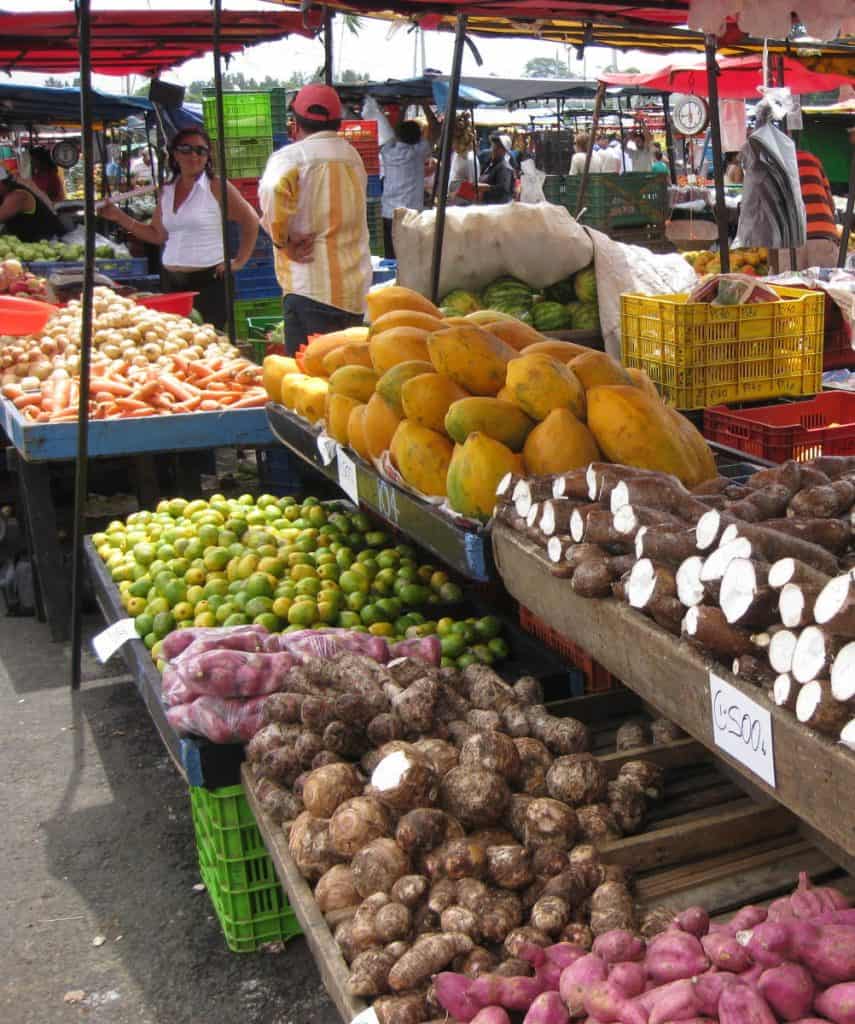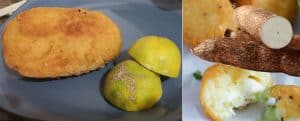 Every area has its own farmers market and to find out when and where it is you need only ask a local resident. This is typically referred to as "La Feria del Agricultor".  At these markets you will find a great selection of
fresh vegetables and fruits, of which some you won't recognize. Give things a try, ask people their favorite ways to eat the unique local produce.
Depending on the size of the farmers market, you will also find a variety of finished goods like snacks, ready to eat treats, cheeses, and other products. Even though every area has their own "feria" you will need to ask about the times. Sometimes they are about 36 hours long with a pre-evening opening and running through the next day. Normally these will take place on Friday afternoons and Saturday mornings. Probably the most popular farmers market is held in the capital city of San Jose. You can find it in Barrio Aranjuez on Saturday mornings. Regardless of the area that you have chosen to reside or visit a "local market" surely isn't far off.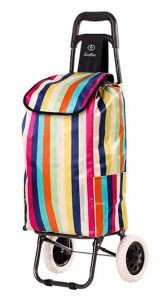 When you visit the market it is beneficial to bring a rolling, open top bag of some kind. The lighter the better. You typically don't want this to be too big as you will inevitably find yourself filling it and ending up with more produce that what you can conceivably use in a week time period. The attractive prices at these markets make it easy to load up and then your faced with the challenge of how to use all that produce.
Due to the fact that grocery stores are continually fluctuating their prices the below table shouldn't be taken at face value. These were the prices in February 2020, and we will update this table occasionally. Keep in mind that we used local measurements of kilograms and liters as this is how these items are sold. We did provide the cheapest price in dollars just for a reference point, and this calculation was made using the exchange rate of 618 colones per dollar.
After reviewing the pricing it may seem abundantly clear that you need to shop at Pali but keep in mind these are pricing simple staple items. Our goal was not to promote one chain over another, we simply wanted to provide the data so that the user can make their own decision.
Results & Legend
Cost of purchasing everything on the list.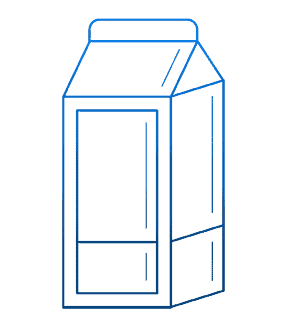 Best Price (Pali)
Dos Pinos 2% in 1 Liter Box
₡816
PriceSmart (12 Pack)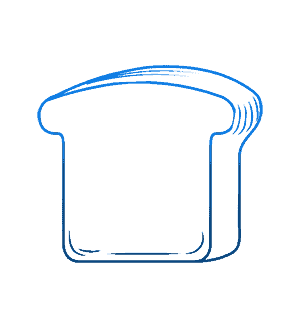 Best Price (Pali/MaxiPali)
₡1625
PriceSmart (2 Pack)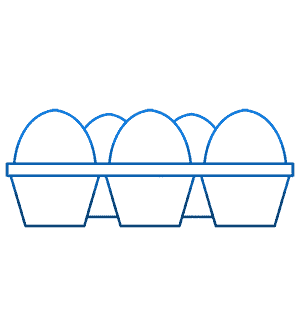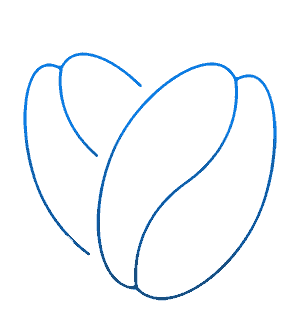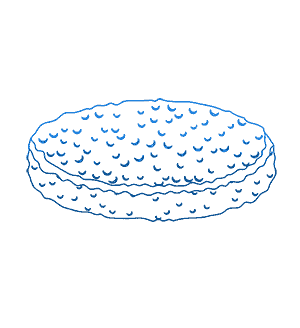 Best Price (Pali)
1 Kilogram Hamburger Meat 80/20
₡3295
PriceSmart (Multi-Kilo Pack)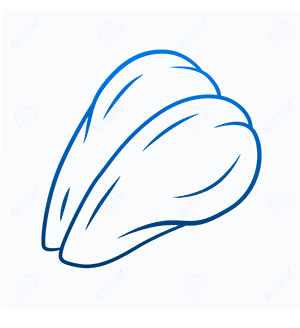 Best Price (MasXMenos)
1 Kilogram Boneless Chicken Breast
₡4600
PriceSmart (4 Pack)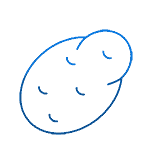 ₡980
PriceSmart (Multi-Kilo Bag)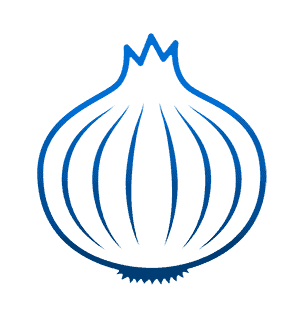 ₡1670
PriceSmart (Multi-Kilo Bag)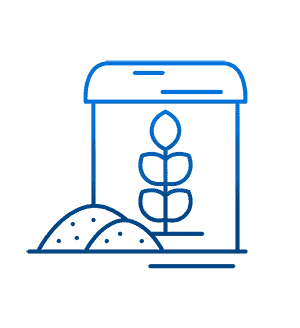 Best Price (Pali/MaxiPali)
2.5 Kilogram bag of Nacrina Brand All Purpose Flour
₡1475
PriceSmart (2 Pack)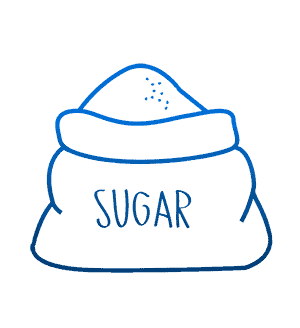 Best Price (WalMart/Pali)
2 Kilograms Doña Maria White Sugar
₡1232
PriceSmart (2 Pack)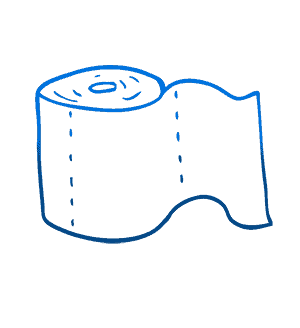 Best Price (Pali)
4 Pack of Two Ply (Scott)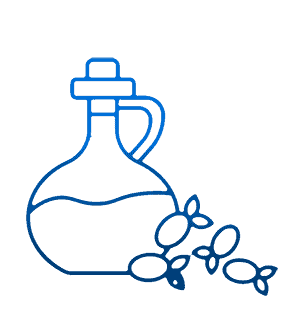 ₡2998
PriceSmart (2 L Bottle)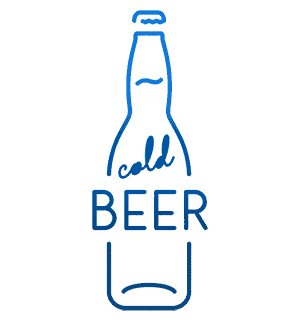 Best Price (Pali)
6 Pack of Imperial Light (Cans)
₡3865
PriceSmart (12 Pack)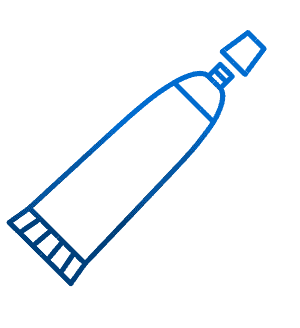 Best Price (AutoMercado)
Colgate 123ML Bright White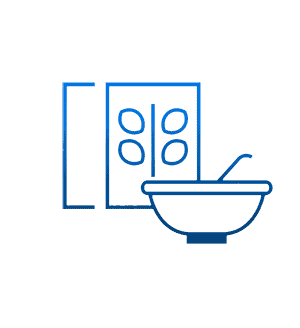 Best Price (MaxiPali)
Special K with Strawberries
A popular chain now owned by Wal-Mart. You will find these stores to be clean, well organized and like a smaller version of a Safeway. They have just about everything that you will need and we frequent this chain often as there is one less than 1km from our house. The selection in Más x Menos is decent but not as vast as WalMart or AutoMercado.
A popular chain now owned by Wal-Mart. You will find these stores to be clean, well organized and like a smaller version of a Safeway. They have just about everything that you will need and we frequent this chain often as there is one less than 1km from our house. The selection in Más x Menos is decent but not as vast as WalMart or AutoMercado.
A popular chain now owned by Wal-Mart. You will find these stores to be clean, well organized and like a smaller version of a Safeway. They have just about everything that you will need and we frequent this chain often as there is one less than 1km from our house. The selection in Más x Menos is decent but not as vast as WalMart or AutoMercado.
There are now a variety of Wal-Marts in the country. In our experience these stores have been the best combination of selection and value. As expected about half of the store is dedicated to general merchandise, home goods, and electronics with the other half being a true grocery store. Wal-Mart is popular and despite the vast number of register's being open and serving customers there are times to avoid it. The holidays or before a much anticipated soccer match, or the back to school rush. If possible go to Wal-Mart mid day and mid week to streamline the process.
These are some of the nicest stores in the country, which is why they are so popular amongst the ex-pat community. The selection is phenomenal, the store is cleaned and well organized and customer service is truly top notch. Lines move quickly as a multitude of checkers move you through the lines. If your looking for something special or need variety AutoMercado is the place to shop. They also have a chain of smaller supermarkets that are equally beautiful in a smaller footprint. This chain is called Vindi and you can expect the already high prices to be even a bit higher in these locations.
****NOTE***
USER COMMENT from Sean S.:  don't forget "dia del campo" is Wednesday's & Fridays @ Auto Mercado with discounts up to 50% & or 2 for one, four for three, etc... and the points card which usually yields about $6 per month discount to me.
In Costa Rica you won't have any issue finding a place to shop, it's more about selection and value. There are a multitude of smaller chains and independents that offering varying degrees of selections and value. Pulperias are your small neighborhood shops that have the items you most likely forgot when you were visiting one of their larger competitors. These locations are also known as "Chinos' ' which directly translates to the "Chinese" Now, before anyone gets offended it should be noted that this namesake isn't made with any type of racism or ill will. Costa Rican's call things like they see them and traditionally these stores are owned and operated by families from Asia. There also doesn't seem to be any distinction for other countries in Asia as they are all collectively known as Chinos.
Final Thoughts on Grocery Shopping in Costa Rica...
Costco in Costa Rica (PriceSmart)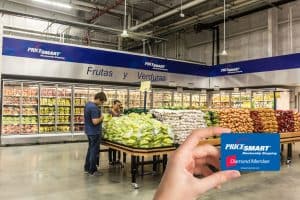 If you were an avid Costco shopper you can find the same membership club savings with the retailer PriceSmart. The two companies are affiliated and a variety of Kirkland and Member's Select brands can be found here. Pricesmart offers two basic memberships and a few corporate cards. The basic or (Diamond) membership is $35 per year and the Platinum is 75$. The primary difference between the two is the 2% cash back that the Platinum membership offers you. It used to be that a PriceSmart membership was a given, you needed one. No the answer to that question is a little more complicated. As you saw in the price list there are some excellent deals to be had especially on things like paper towels, toilet paper, milk, sugar, rice, flour etc. It should be noted though that just because you are buying in bulk there are not always savings or there are minimal ones. You have to know your prices and be careful. We have found several products that were actually being sold for more, or with such a small discount that the membership couldn't be justified. The cost savings on the 6 pack of butter sticks was extremely small, about 10 colones per stick.
Grocery Prices by Zone:
All of the reference prices were found in Heredia, one of the major towns in the Central Valley. We have found that groceries like most things are more expensive in the areas that are frequented by tourists. For years we lived in Playas del Coco, a popular beach town in the North Pacific and despite having 5 grocery stores in the relatively small community the prices were significantly higher than what we could find in San Jose.
Delivery and Online Ordering:
AutoMercado and WalMart are both experimenting with online ordering in Costa Rica but to date there is no chain that has managed to deliver this service at any kind of national level. For the most part this is being attempted in the Central Valley where the population denisty makes it worthwhile. There are a few delivery services like GoPato (mobile app) if you are really hard up for a delivery.
Where are the Coupons?
Coupon clipping in Costa Rica isn't very popular. On occasion stores will have a weekly flyer when you walk in or will include some kind of an insert on your way out, but that is about it. There are no weekly flyers sent to your mailbox because for the most part people don't have mailboxes. The cost of advertising in newspapers is quite high so you won't see a whole lot of inserts in those either. You will find the promotions on the individual websites and social media pages of the chains but traditionally people shop at whichever store is closest or has what they are looking for.
Water in Costa Rica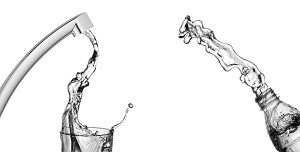 Is absolutely safe to drink. Just like in other parts of the world some areas seem to have better tasting water than others. If you have chosen to relocate to Costa Rica you may consider filtration if you live in a larger city that has less than desirable tasting water. You certainly don't need to buy water to be safe while in the country. The two major brands of water in Costa Rica are "Cristal" and Alpina. Alpina is is the most popular (62%) and is distributed by Coca Cola, while second place goes to Cristal (La Florida/Beer Distributor). Alpina water is purified and Cristal is mountain spring water.