A Walk through San Jose – Flying into San Jose and Staying There
When people hear that I am living in Costa Rica and not in a beach bungalow but instead in the capital city of San José, I feel a need to explain.
San José does get a pretty bad rap. It's on the list of ugliest cities in the world – together with Pyongyang, the capital of North Korea, among others – polluted, noisy, and not really pedestrian-friendly.
And though some of it is true, if you give yourself time to stay here for more than just a transit, you will find the marbles in the mess.
Everywhere I've been in the world I walk an I've done my share of walking here. And because this is my primary means of transportation, I feel confident sharing with you some of the nicest walks I've taken, not only downtown but in the surrounding suburbs.
Furthermore, before you go and buy an expensive detailed map of San José, Download the InCostaRica app, which is linked with Waze and shares a hefty list of great businesses and markets to check out on your route. Ticos don't mind street numbers for orientation – they don't even know them usually.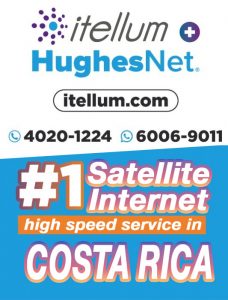 De la Corte a Curri - Courthouse to Curridabat
Starting at the Supreme Courthouse downtown, this walk will take us through the barrios or neighborhoods Los Yoses and San Pedro. This avoids the busy main road, which happens to be the Panamerican highway that goes straight through San José. These neighborhoods offer a cute and quiet relief from the honking horns of downtown SJ.
Los Yoses, which gets its name from the Yos trees that were abundant there before turning into a residential area, is now home to many modernist buildings of the first generation of Costa Rican "pure" architects.
If you require a break from the hills and slopes of the barrio, I suggest trying Club Alemán, the German Biergarten. Who would have thought?
You will have to cross the highway - but just this one time - to continue through San Pedro until you reach Rio Ocloro. It is not the cleanest and most fragrant river, but our destination is on the other side: Parque del Prado,
It is one of Curridabats botanic gardens. This park is designed for pollinators: hummingbirds, stingless bees, butterflies. The municipality planted many of their favorite flowers and fruit trees to provide a place for them to enjoy as well.
Close to the park, you have a great French bakery, La Petite France. Order some pastries and a fresh smoothie while enjoying the lush park.
Note: The Train going through San José can be loud and scary, but it's a great way to get back downtown from Curridabat if you're running late and are in rush hour. Rush hour is pretty bad in San José. The journey back on the train only takes 15 minutes - in comparison to an hour by bus. The station is located behind the College of Engineers and architects.
Sabana a Barrio Chino - Sabana Park to Chinatown
This walk starts outside of the center and will take you back through the avenues, ending in the heart of Barrio Chino or Chinatown.
You'll begin in Sabana (pronounced like Savanna), by the National Stadium. La Sabana is San José's largest park, and yes, it looks like a big flat savanna, so make sure to bring your sombrero.
Sabana is actually San Josés oldest airfield, but now, it offers a big open space where you can enjoy walking, biking, or just sitting by the water in the shade of the tall bamboo shoots.
At the end of the park, you have the old airport which is now the Museum of Costa Rican Art, which I recommend visiting for two reasons; It's a piece of history and offers a fascinating collection of Costa Rican modern art.
Continuing, walk along Paseo Colón under the big Roble Sabana trees. When in season, they'll have large clusters of pink flowers all over them. Walk until you reach Central Avenue, and hopefully, you'll feel a bit more Pura Vida escaping from all of the noise and traffic not so far away.
From Central Avenue stroll until reach Barrio Chino. While in Chinatown, I recommend the restaurant Coconut. It offers authentic Chinese cuisine and not just Cantonese rice and chop-suey.
Barrio Amon a Escalante
Here, we will experience Barrio Amon, where the wealth once lived, the owners of the coffee, and banana plantations. The victorian and neocolonial buildings still there today are now overgrown by vegetation and bring a calming effect to the city.
It's awe-inspiring when you realize that the jungle you read about in Costa Rica is prevalent even here, inside the city!
In Amón, you'll find a lot of galleries and coffee shops; they even have a zoo. However, I don't recommend you visit. It is unfortunate, and in decay, but walking outside is lush with vegetation.
If you find yourself here on a Saturday, try and hit up the Feria Verde or green market. I'm confident you'll love it.
Weekend markets are how my wife and I survive here. It's our mandatory weekend journey. Not just for the essential greens and fruits, but for the potted plants, butter, and almost anything you can imagine.
The green market offers a variety of items, which is why I recommend you visit. This market provides breakfast or brunch as well if you find your self hungry and don't plan on cooking.
Continuing to stay away from the center, venture into the surrounding neighborhood, Barrio Escalante. This is a "hip" suburb in San José that was first thought to be suburbia with lawns and driveways but is now lined with cafes, bars, and restaurants.
Here, you'll find all the cool craft beers, coffee baristas, and my favorite restaurant, Sikwa.
It offers a menu with only indigenous ingredients and recipes inspired by the native culture - a must-go-to before you leave San José.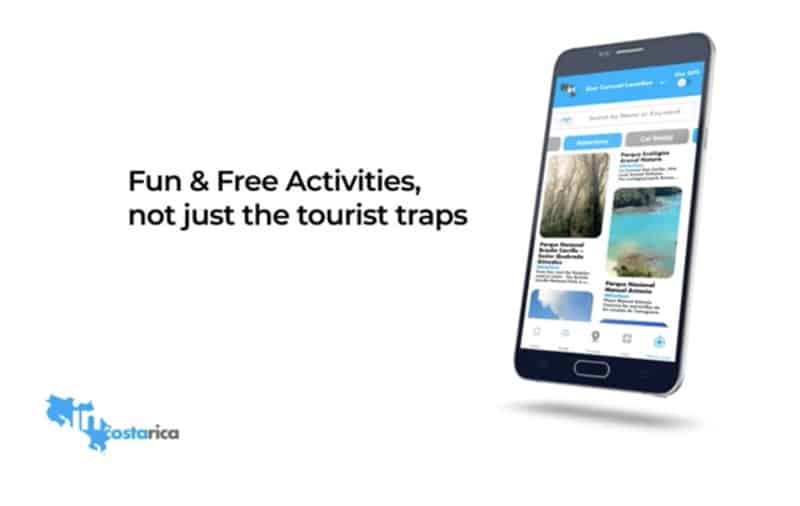 Get More Out of Costa Rica
InCostaRica Mobile App
This is simple HTML output
With some styling.
Here are some honorable mentions that didn't make it on our walking tours, but should also be considered.
Every part of San Jose may not be the most aesthetically pleasing place to visit, but if you like a good adventure and love history and knowing what makes the city shine, take a walk, and you'll find the marbles in the mess!