Driving in Costa Rica: What You Should Know
Driving in a different country can be daunting. It also gives you the freedom to explore a new place and its culture in a way that suits you.
From its Atlantic and Pacific coastlines, cloud forests and national parks -- with those sloths and baby monkeys you've seen on Nat Geo -- to winding rural roads and inter-city highways, taking the plunge and driving in Costa Rica can really unlock the full package of what the country has to offer.
While you may have some hesitation about acquiring a four-wheel companion, by the end of this guide, you will have all the information you need to make driving here a part of your plans.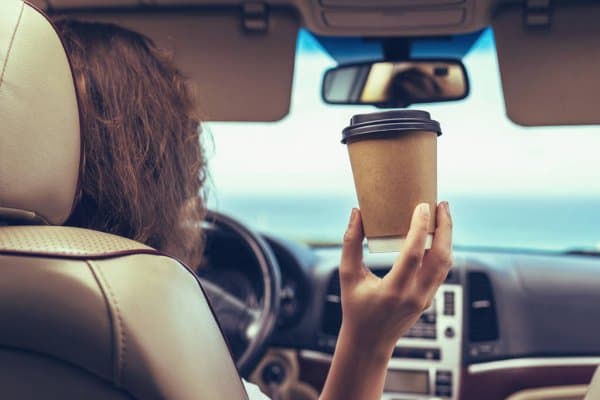 Driving in Costa Rica: 101
First off, there's no need for an international driving license. Although carrying a copy of your passport is acceptable for walking around, when you are driving, you must have the physical copy on you. You will also need an unexpired driving license from your country of residence.
This is what you will present to the traffic police (Tránsitos) if you are pulled over or are driving through a scheduled checkpoint.
If you get into an accident, you should stop your car without moving it and call 911, as well as your rental company. Tránsitos will arrive to inspect the damage, you will exchange info, and your rental company should sort out a replacement for you. Go through the proper channels and do not accept or agree to any cash in hand.
Many major car rental companies, such as Budget, Enterprise and Alamo, have a long and established presence here. Just make sure you do your research to avoid hidden costs and purchase insurance. This will cover you for scratches, chips, and any other superficial (or more serious) damage, which may result from loose dirt and rocks when driving around different areas of the country.
Tip: do not write off the local companies, such as Adobe Rent a Car, as their fees may be lower than the more well-known companies.
What is it like to drive in Costa Rica?
Short answer; driving habits are often selfish, but they are bearable. At times, it can seem like a bit of a free-for-all, but if you drive attentively and take some of the selfish road manners in stride, you will find driving here broadly similar to what you are used to.
Speed & Traffic
Speed signs are in km/h while spaced lines allow passing, and double solid lines prohibit it. If there are no signs indicating speed, 40 km/h is the speed limit for populated urban areas and the minimum for highways.
Some of the cities and highways can be a little hectic, especially during rush hour in the Central Valley area, where the majority of Costa Rica's population is concentrated. Roads are tight, and pedestrians occupy the streets long after the lights turn green. Even in the larger cities like San José and Alajuela, the streets are often without posted speed limits.
So, hitting the open road and winging it is not a good idea! Make sure you get a GPS or download the InCostaRica app for GPS through WAZE, which has real-time updates on accidents and roadblocks.
Some of the driving habits can be frustrating. Just a few of the highlights from the daily showreel of Crimes and Misdemeanors while driving in Costa Rica would be:
Belligerent buses and trucks
Vehicles zigzagging across different highway lanes without indicating
Tailgating
And, the local pièce de résistance, drivers turning off with barely a second's notice.
One thing which never ceases to amaze is passing, which goes on around bends or uphill. So practice your best headshake now and maybe think about booking that neck massage at your hotel later.
Tico Driving Language
In terms of driving habits you may not be used to, honks are not always bad. Costa Ricans (or Ticos) will generally honk whenever passing an intersection to alert other drivers of their presence, as well as to thank those who let them make a turn.
A double flash of the headlights, in turn, can be used to allow others to make a turn or alert oncoming cars of traffic up ahead.
Roads and Driving Conditions
It's not just other drivers who pose challenges; so does the topography. For example, if driving in the Nicoya Peninsula on the Pacific coast in any of the popular beach towns like Santa Teresa, Montezuma or Cabuya, or further north towards Nosara, roads are unpaved and produce significant quantities of dust.
For many, this is part of the appeal, nature with a capital 'N,' rugged and unspoiled. In these areas, a 4X4 vehicle or an ATV is recommended for navigating the lures of the dirt roads. Similarly, a 4X4 is also your best bet if traveling to mainly mountainous areas like Barva in the Central Valley or the mountains in the Southern Pacific.
Weather conditions also vary, so bear in mind that during the rainy season, which lasts from May to November, routes can be affected by landslides. It would be best to avoid them during this time -- especially Routes 2, 32 and 27, which connect San José to San Isidro de El General, the Caribbean coast and Puntarenas.
Does the Pura Vida apply behind the wheel?  Road Rage?
You may have heard about the Pura Vida lifestyle Ticos are so famed for. Costa Ricans are generally more relaxed than their northern-hemisphere counterparts, and they often accept that things are beyond their control and try to make the best of it.
Ticos are not generally confrontational and tend to be indirect in order to be polite in person. Due to this, the safety of a metal chassis brings out their inner demons and lets them vent for a moment.
Unfortunately, the thought process for many here can be: "If other drivers are doing whatever they want, then why shouldn't I?" One factor which may strengthen this way of thinking could be the intensity of the congestion in urban areas, especially San José, with drivers wanting to beat the traffic.
Is it Safe to Drive in Costa Rica Then?
I would say that if you drive proactively, you will be fine. Load up that InCostaRica GPS and Waze, be insured. If you plan a long drive, ask for advice from a local. Searching the InCostaRica App or a Facebook group for the area you are in is a good route as well.
Be prepared, and enjoy having the country at your fingertips. Despite the odd feeling of being in a Wacky Races episode, you will not regret your four-wheeled adventures among the shifting panoramas, which continue to pull people back to Costa Rica every year.