Marrying a Costa Rican, Residency and Cultural Differences
Did you make it to paradise only to find yourself falling in love with more than just the pipa fria and salty air? It's ok, it happens. Costa Rica is lovable, and so are the people. So, it only makes sense that marrying a Costa Rican would be a hot topic.
Here, we put together some answers to those frequently asked questions about getting married to a Costa Rican. We also look at some of the cultural differences you may find yourself facing when marrying a Tico or Tica and discuss whether convenience is worth the process of residency.
TRIGGER WARNING
The following article addresses some sterotypes and contains a variety of opinions that may not be popular. At no time are we saying that EVERY COSTA RICAN is <> If you are offended by some honest advice and cultural differences Buzzfeed comes out with a new article every hour. The authors of this publication are all happily married to Costa Ricans, we love and respect the culture, but have also seen our share of pitfalls and mistakes made by friends and business acquaintances.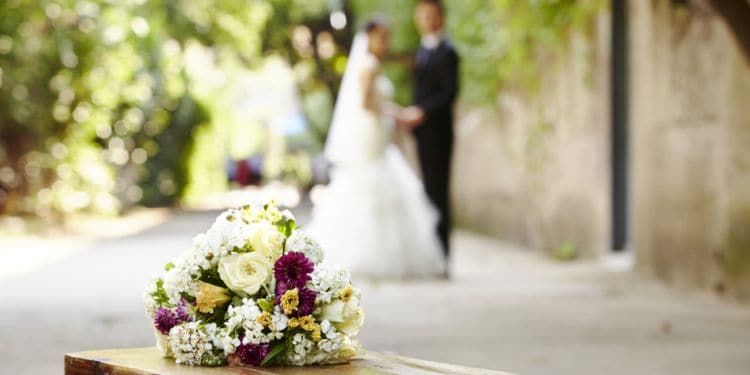 Marrying a Tico or Tica 
Cultural differences can prove to be a bittersweet challenge when choosing to marry anyone out of your cultural demographic. When getting romantically involved with a Costa Rican, some things are shared across the culture that may come up, which you may also want to prepare for.
The Family Affair: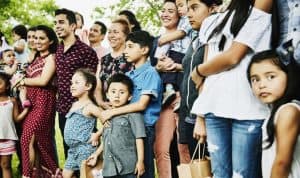 Whether it's a Tico or Tica that has stolen your heart, be aware that you're likely getting more than just your spouse; you're getting the whole family. And in Costa Rica, that can be a whole lot of love. Furthermore, it can take that "whole lot of love" and some pura paciencia to persevere.
"The family is the bedrock of Costa Rican society—a steady, reliable source of support in an uncertain world…" ~ James Kieser
Although family, more or less, is a blessing, it has been proven that some families look at "extranjeros" as nothing more than an ATM, which can be a strain on any healthy relationship. It would be smart to set boundaries, making sure you protect your heart and your wallet.

Ticos (Costa Rican Men):
More than not, Ticos have a strong connection with their mothers; this reflects those family affairs. Moreover, they tend to count on their mothers to do everything for them: laundry, cooking, cleaning, etc.. So, make sure your spouse isn't solely looking for someone to fill that spot. Don't let machismo sneak up on you after the honeymoon is over when marrying a Costa Rican man.
Ticos also tend to be jealous, and once you're in, prepare to be "out" with everyone else. They need a lot of attention, and although this doesn't apply to 100% of Ticos, it is a common occurrence. Infidelity is an epidemic within the culture as well, and for this reason, jealousy tends to rear it's ugly head when dating a Tico, and this they will admit.
---
---
Ticas (Costa Rican Women):
Ticas are more than just their beauty; they are smart. And, they are also strongly influenced by that family connection we keep mentioning. We recommend looking for love in your age bracket. Finding someone you can relate to on more than just a physical level.
Costa Rican women tend to be submissive as well and are raised to cook and clean for the men in the home. So, don't be surprised when you meet your suegros (in-laws), and the men are sitting around while the women tend to the kitchen and everything else. But don't be fooled, the Suegra typically makes the calls behind the curtain of the cocinera.
Learn what makes Costa Rican Women So Special
---
Pura Vida Love
Costa Rica doesn't fuel from Tinder and OkCupid accounts. People here connect the old fashion way: chance meetings, outings, bars and restaurants, Futbol games (soccer), where they often spend Sundays after church.
Costa Ricans are affectionate and loving people and aren't afraid to show it. They are also very polite and greet everyone no matter where they are, always giving a kiss on the cheek and a "Buenas Dias" when entering the room. Moreover, PDA is typical; kissing in public and showing affection isn't something to "get a room" for here.

What do I Need to Get Married to a Costa Rican ? (Tico/Tica)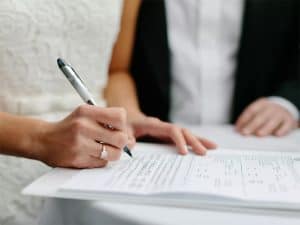 Just like any relationship, you will need a whole lot of patience and love; relationships take work.
However, when looking for the paperwork to make it official, you won't need much:
Make sure that your passport is up to date and you have kept up with your 90-day visa requirements because you will obviously need this.
A certified copy of your birth certificate
A certified copy of a divorce decree (if applicable)
A certified copy of your spouse's death certificate (if applicable)
You must prove that you are single or have never been married before you proceed by making a sworn statement in front of a consular officer, which costs $50 at the time of this writing.
Your Costa Rican partner will need:
Their ID card (Cédula)
A certificado de soltería del Registro Civil, which is a statement from the Civil Registry that they are not currently in a civil union or marriage.
You can go to a lawyer of your choice to get married. There are plenty who offer ceremonies that include document translations in the wedding fractura. The U.S. embassy also provides a list of lawyers here.
Common-Law Marriages
Common-law marriages can be a beneficial process when looking to get residency through marriage, which we will discuss later. Additionally, if you have been in a relationship with a Costa Rican for more than three years, with undeniable proof, you can register for a common-law marriage at the Family Court.
But don't run off just yet, immigration officers will do some in-depth reviews of that proof. There are almost a half-million people with their temporary and permanent residency in Costa Rica from foreign countries. Immigration makes sure that they are implementing this law by paying extra attention to those interested in gaining Costa Rican residency through common-law marriage.
The Costa Rican constitutional court ruled in 1995 that common-law marriages are valid, changing Article 69, which stated that these types of relationships had no legal status for attaining residency. This creates a great challenge for immigration, making the residency process via common-law marriage that much more thorough.
However, if you and your partner have been in a relationship, under the same roof, for more than three years, this is recognized by article 242 of the Costa Rican Family Code as holding the same weight as a legal marriage.
Common-Law in Same-sex Relationships
It is special to note that although same-sex marriage is not legal in Costa Rica YET, thanks to a Youth Law amendment signed in 2013, same-sex couples have some advantages of common-law privileges. Conversely, they say that by the end of May 2020, same-sex marriage will be legal.

How Do I Gain My Costa Rican Residency Through Marriage?
As we discussed, common-law marriage requires a previous 3-year commitment proven through multiple avenues that your relationship is legit. This can be a head start for getting your permanent residency because the 3-year rule applies to the marriage residency process as well.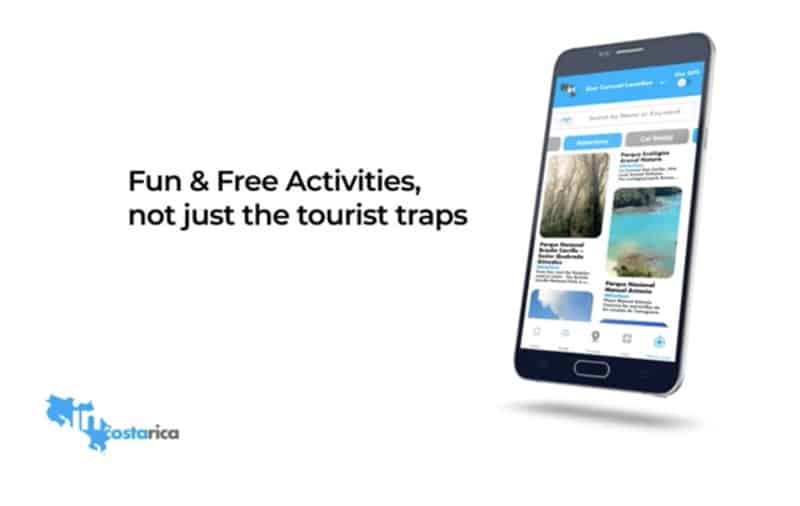 Get More Out of Costa Rica
InCostaRica Mobile App
When you file for residency through marriage, you must first go through the process of a 3-year temporary residency. Then after 3-years, you can refile for a permanent residency.
Once you have followed the process, and your residency is accepted for review, you are not required to renew your visa every 90-days. This is unless you are driving. You will need to renew your visa to use your driver's license in the country legally. This is due to different laws in different Costa Rican government bodies.
There are many ways to go about getting your residency through marriage, which can sometimes cost you if not done right the first time. We strongly suggest getting a lawyer. Many offer services that simplify these processes, which can prove to be challenging for those seeking residency on their own, Documents with apostilles and FBI background checks are time-sensitive.
Lawyers' offices specializing in residency issues have proven their accountability when helping people get their residency through marriage or otherwise. Hiring a lawyer also assures you that you are getting everything done on time.
If you would prefer to go through the process on your own, here is a summary of documents you should acquire before you head to the immigration office:
Certified marriage certificate from the Civil Register
If married less than two years, substantial proof that the union is legit (photos, travel docs, etc.)
Apostilled birth certificate, if necessary, from your country. (time-sensitive)
Completed application form
Cover Letter
Certified Background check from your country of residence. (time-sensitive)
Certified copy of every single page in your passport
Consular Registration
Government fees
Passport photos
After everything is filed, you will receive a notice that the application is in process and pending; then you just wait. They will contact you if anything is missing. Nonetheless, take it upon yourself to keep updated with the process so you do not time out. You can check the process here.

Don't Try and Fake It
Over the years, immigration has taken steps to enforce the law to the fullest extent for those who think they can get married for the sole purpose of gaining residency. Not only is it illegal, but it also creates further challenges for those who are trying to do it the right way.
It is always best to follow the law, and there is more than one way to file for residency. Costa Rica just wants to make sure they aren't accepting criminals, and those who are filing aren't taking advantage of what the country offers, sometimes interfering in opportunities for natural residents.
Tying the Knot
It's always best to follow the law in any situation. What a foolish way to get banned from a country than for marrying a stranger.
Furthermore, sometimes residency doesn't benefit the partner. You will officially be offering half of everything you own in Costa Rica to your spouse and vice versa.
If you don't plan on voting and don't mind the visa runs, then it is a non-issue. You can still get Caja (healthcare) through your partner by proving you have been together for over three years. You don't have to sing a common-law marriage certificate either.
Costa Rica is very friendly to those who want to do it the right way. And if you plan to have kids, this is one of the best countries to do so as well. They love children, and the laws protecting them reflect it. So, here is to you, your new spouse and a happily ever after in Costa Rica. Just be happy and Pura Vida; follow the rules, and you can't go wrong.