How to Make the Most of Your Trip to Costa Rica
Visiting Costa Rica is a lot like going to an incredible restaurant and feeling overwhelmed by all the delicious options. Stumped, you ask the server what you should order. Their typical response, "Everything is delicious, what are you in the mood for?" Although you can rest assured knowing that you are in good hands, the best way to narrow down your options is to ask yourself these following questions when visiting Costa Rica:
What am I most interested in seeing and experiencing?
What time of year will I be visiting?
How much time will I have?
I have visited Costa Rica many times with my sister. She is my best friend and favorite Costa Rica travel buddy. Although we are peas in a pod, whenever we go to the beach, she basks in the sun while I sit next to her in the shade. She is called to the sea as much as I am drawn to the forest. Fortunately, planning a trip with birding and beaches is easy in such a diverse country.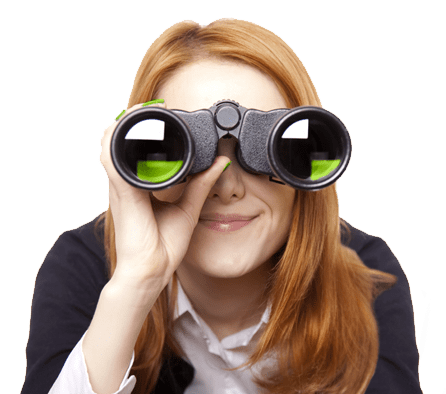 So, what do you want to see?
Chances are, if you are planning a trip to Costa Rica, you are coming to see the natural wonders. Volcanoes, thermal rivers, waterfalls, mist-covered forests, mountains, beaches, coral reefs, islands, the list is endless.
So where do you start?
Think about what brings you the most joy. Choose what kinds of wildlife you would like to see. Envision the kinds of experiences that you would like to have whether immersed in nature or taking a well-deserved break from it.
A Journey to Find the Baird's Tapir
The first trip that I planned for my sister and me, was a mission to see Central America's largest mammal, the Baird's tapir. I grabbed my guidebook and came to the obvious conclusion that my best chance of seeing these endangered unicorns of the forest, was to go to the Corcovado National Park, described by National Geographic as "the most biologically intense place on earth."
After two buses, a bumpy ride in the back of a pickup truck, and an eight-hour, 20 km hike into the depths of the rainforest, I could not have been more enchanted.
I only snapped out of it when my high-school aged sister, looked at me with tears in her eyes, and said, "I thought a trip to Costa Rica meant we were going to the beach!"
Tips for setting the perfect scene
If your idea of a perfect vacation consists of drinking wine at sunset while graced with the presence of a sloth hanging nearby, know that this is entirely possible! Check out these insider tips for spotting sloths on your own!
Think of your vacation like cooking, choose your favorite ingredients and experiment with the different combinations! If seeing a volcano and a haunted sanatorium in one afternoon sounds like the trip for you even that is possible.
Speaking of food, the amazing Costa Rican cuisine is enough of a reason to visit!
What time of year are you visiting?
Once you know what your top priorities are, take stock of what will be happening when you'll be here.
The dry season vs. the rainy season
Many Costa Rican locals on the Caribbean side will joke that there is the rainy season and the less rainy season, but depending on where you are planning on visiting the difference between the two can be quite pronounced (i.e. Guanacaste).
Dry season on the Pacific Coast: November to April
Dry season on the Caribbean Coast: Tends to be rainy on and off throughout the year but September and October tend to be the driest!
Although most activities are possible during the rainy season given the proper gear, rain can certainly put a damper on those designated beach days.
In addition to the annual fluxes in weather, there are some yearly natural phenomenon that are not to be missed!
During the rainy season in the Ostional Wildlife Refuge in Guanacaste, thousands of sea turtles come to the beach at once to lay their eggs during an "arribada" (June-November). The resplendent quetzal, an iridescent bird at the top of many birders' lists, makes its appearance in the cloud forests of Monteverde when the wild avocado trees are fruiting (usually mid-February into June or July). The Whale and Dolphin Festival (Festival de Ballenas y Delfines) celebrates the incoming mother whales and their calves in September. Knowing which extraordinary natural events are occurring while you are visiting can certainly help with prioritizing.
Note on eco-tourism: Whenever viewing wildlife, always be sure to keep your distance. Getting too close to a mother sea turtle causes her stress and could even prevent her from laying her eggs. Also, be sure to go with a licensed guide and support the local projects that work to protect these endangered species.
How much time do you have?
Alas, the hardest question to come to terms with. For a week-long trip, I don't attempt to visit more than two places.
Choosing only two places may seem impossible. But I'll let you in on a little secret. There are incredible waterfalls throughout the country. Perhaps not as grand as the La Fortuna waterfall, but I promise you, wherever you decide to go, if you ask for recommendations for a local waterfall, you will not be disappointed. And this goes for other natural wonders you are itching to see, there are beautiful rivers and forests throughout the country.
#1 Costa Rica Travel Tip: Don't Rush
Given the plethora of activities to do in Costa Rica, zip-lining, snorkeling, traversing canopy bridges, etc. it is SO tempting to pack your schedule. But, if you take things slow and travel as the sloths do, you will be rewarded with the opportunity to really savor your vacation and make some memorable and unexpected discoveries along the way.
The Highlights & Bucket List
That being said, if someone asked me what my favorite places to visit in Costa Rica are, I would have to recommend the following:
Tortuguero National Park – A place where jaguars feast on sea turtles in the night and you can glide through the rainforest on a boat
Cerro de la Muerte – Tropical oak trees? An oxymoron, right?
The cloud forests of Santa Elena - I have never seen so many plants growing on one tree
The thermal springs of Arenal – Natural hot tubs. Need I say more?
Drake Bay – A secluded beach town and a short boat ride away from Corcovado National Park
Puerto Viejo – Known for its incredible Caribbean cuisine, beautiful beaches and rich local culture
I also highly recommend going on a night tour. The rainforest transforms into a completely different world at night. Be sure you find you an experienced, licensed guide to bring you as most of Costa Rica's venomous snakes are active at night.
It is likely that after your first trip to Costa Rica, you will leave wanting more.
Want to try another item on the menu? You'll just have to come back.
P.S. If you are looking to bring back a memorable gift for your loved ones, be sure to check out these local artists!